Solutions
Across the Texas Gulf Coast
Unrivaled Access Control
Murray Systems, Inc. provides a comprehensive array of security system design, installation, and repair solutions to commercial and industrial facilities across the state of Texas. Our access control solutions include building access and accountability, vehicle gate access, installation of access control to pedestrian gates, vehicle gates and turnstiles, muster readers, and wireless handheld readers. For clients who require CCTV site monitoring, we utilize IP-Based IR, PTZ, and fixed cameras. Since 1989, we've served numerous facilities across Freeport, Beaumont, Deer Park, Houston, La Porte, Seadrift, Texas City, and many other communities.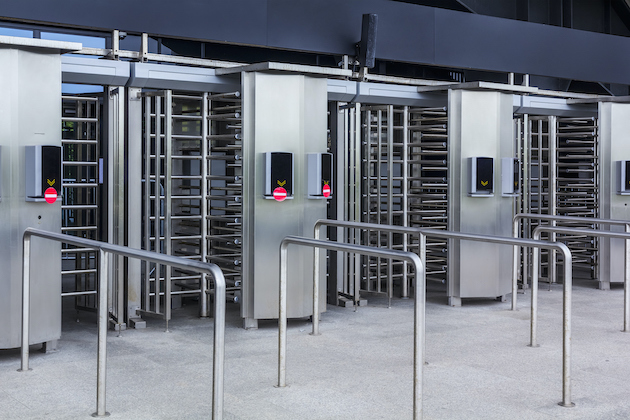 Trusted Credentials and Expertise
We are also Axis Certified professional installers at Murray Systems. For process cameras, we can install Class I Div II Cameras and Class I Div II wireless networks including Flare Cameras and control room monitoring. In addition to security system repair, Murray Systems, Inc. also offers perimeter intrusion solutions including Senstar Certified Fiber Fence Intrusion Detection. We're proud to work with some of the highest safety and security standards in the industry to bring our valued clients greater protection, user control, and uninterrupted uptime. These strategic solutions are fully customized to match the distinct needs of every facility we serve.
A Closer Look at Our Solutions
Access Control
Building Access/Accountability

Vehicle Gate Access

Pedestrian Gates and Turnstiles

Muster Readers

Wireless Handheld Readers
Process Cameras
Class I Div II Cameras

Class I Div II Wireless Network

Flare Cameras

Control Room Monitoring (Axis Certified Professional Installation)
CCTV
Site – IP Based IR, PTZ, Fixed (Axis Certified Professional Installers)
Perimeter Intrusion
Fiber Fence Intrusion Detection (Senstar Certified)